NAZAR STERLING RING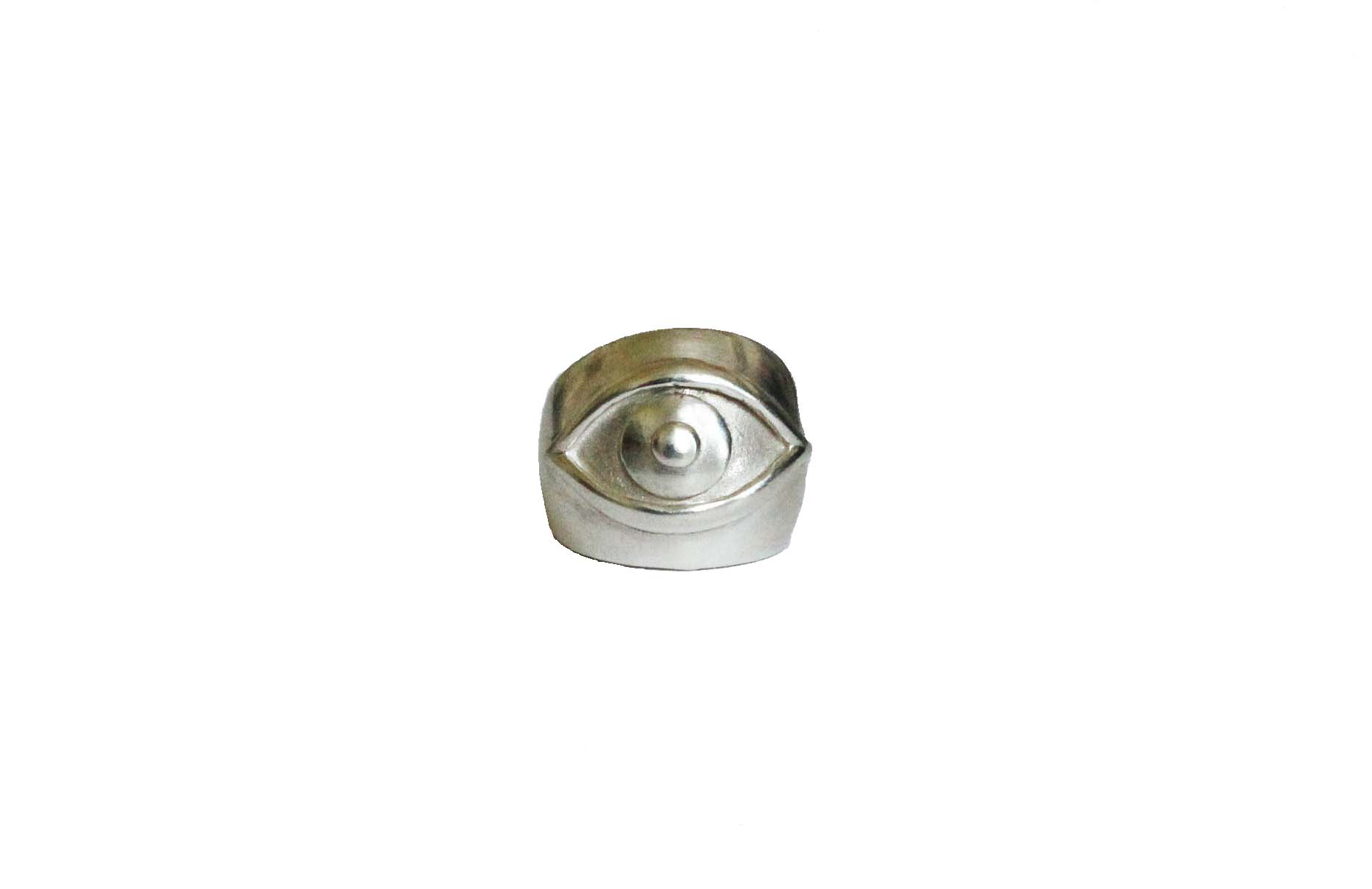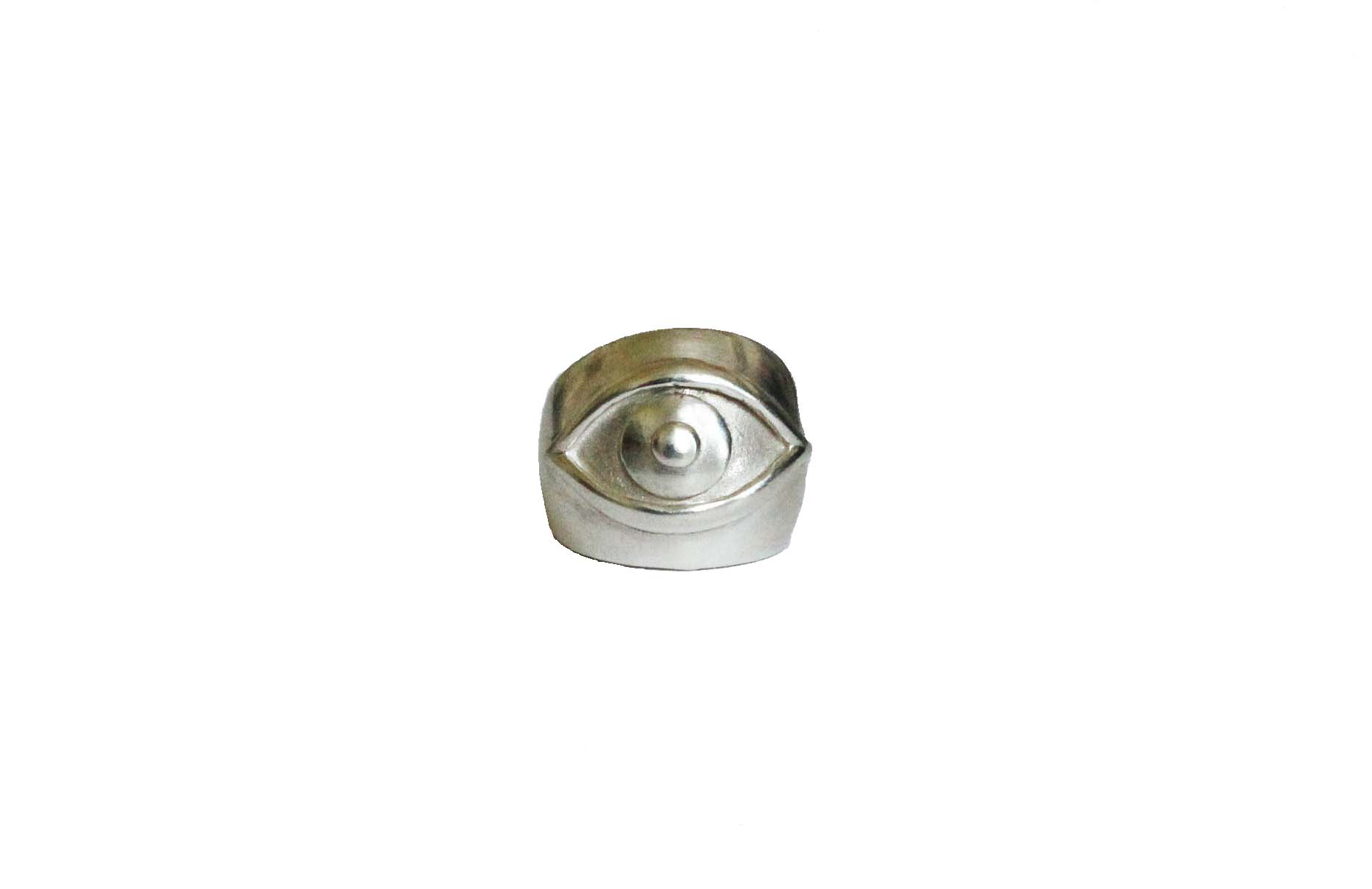 NAZAR STERLING RING
Sleek sterling silver subtly brings protection with a featured evil eye.
My granny warned me about the evil eye. Rise too high, get too proud and even the sweetest neighbor can cast the gaze on you when your back is turned, and your luck will fail -- unless you are protected.
As a child in London, much to my embarrassment, warding off the evil eye meant my mother hung a black thread around my neck to be worn every single day. As a designer and mother, I know I can do better while heeding the words of my granny and countless others.
The Nazar Collection blends the traditions of my family with an updated aesthetic, allowing you to ward off evil in modern style. I want every piece of jewelry I design to be not only beautiful but have power and an intention. Our small batch production methods lead to a tightly curated collection featuring thoughtfully selected stones, with a purpose in every detail. When you wear a necklace, bracelet, ring or another piece from the Nazar Collection, you're connecting to thousands of years of history. Your protective gold or silver artwork would be the envy of Mesopotamian princesses - and also a twelve-year-old Asha Patel, whose mother just sent her to school without a thought for London fashion.
SPECIFICS: Sterling silver ring
DIMENSIONS: Available in size 6 or 7