OPEN PETAL LAPIS LAZULI RING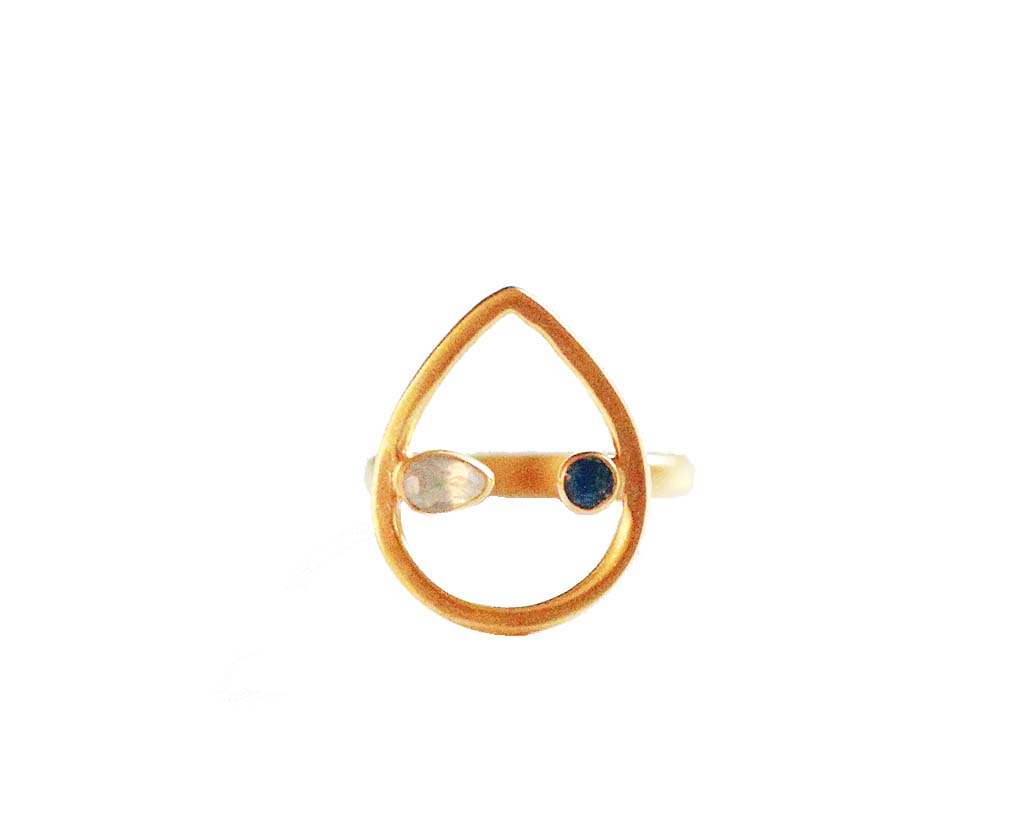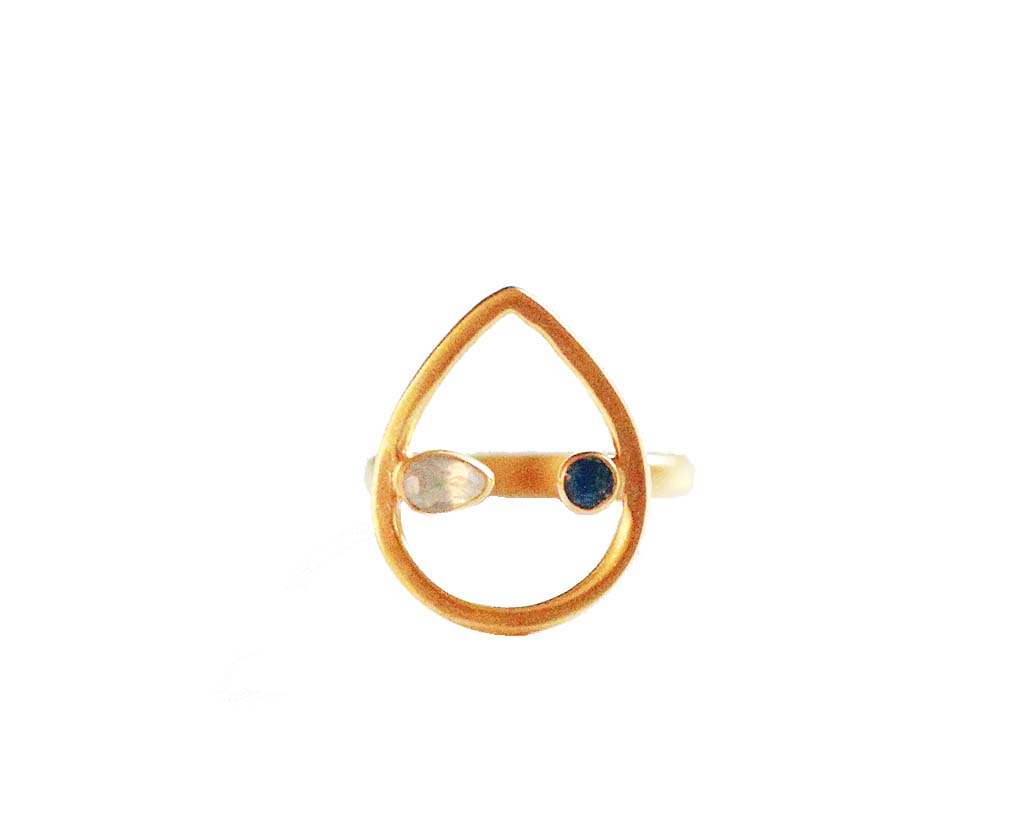 OPEN PETAL LAPIS LAZULI RING
The open teardrop design gives the illusion of floating gemstones wrapping your finger.
Beautifully blooming from murky waters, the lotus is symbolic of prosperity and spiritual enlightenment. Inspired by our love for the lotus flower, this subtly striking collection combines colorful gemstones intertwined with their powerful intention as we put the the petal to the metal.
Moonstone is known as the lovers stone and also provides hope and balance. The powers are deeply linked to the moon itself, focusing on love, fertility, good fortune and protection during dark times. It was the stone of the goddess Diana. Lapis lazuli quickly releases stress, bringing deep peace and serenity. It encourages taking charge of life and allows self-expression without holding back. Labradorite provides clarity, intuition and inner strength. It is, in every sense, a stone of magic, a crystal of shamans, diviners, healers, and all who travel and embrace the universe seeking knowledge and guidance.
SPECIFICS: Vermeil gemstone ring. Open lotus petal measures 20mm in height. Ring size 6.5