THE MOON TRIBE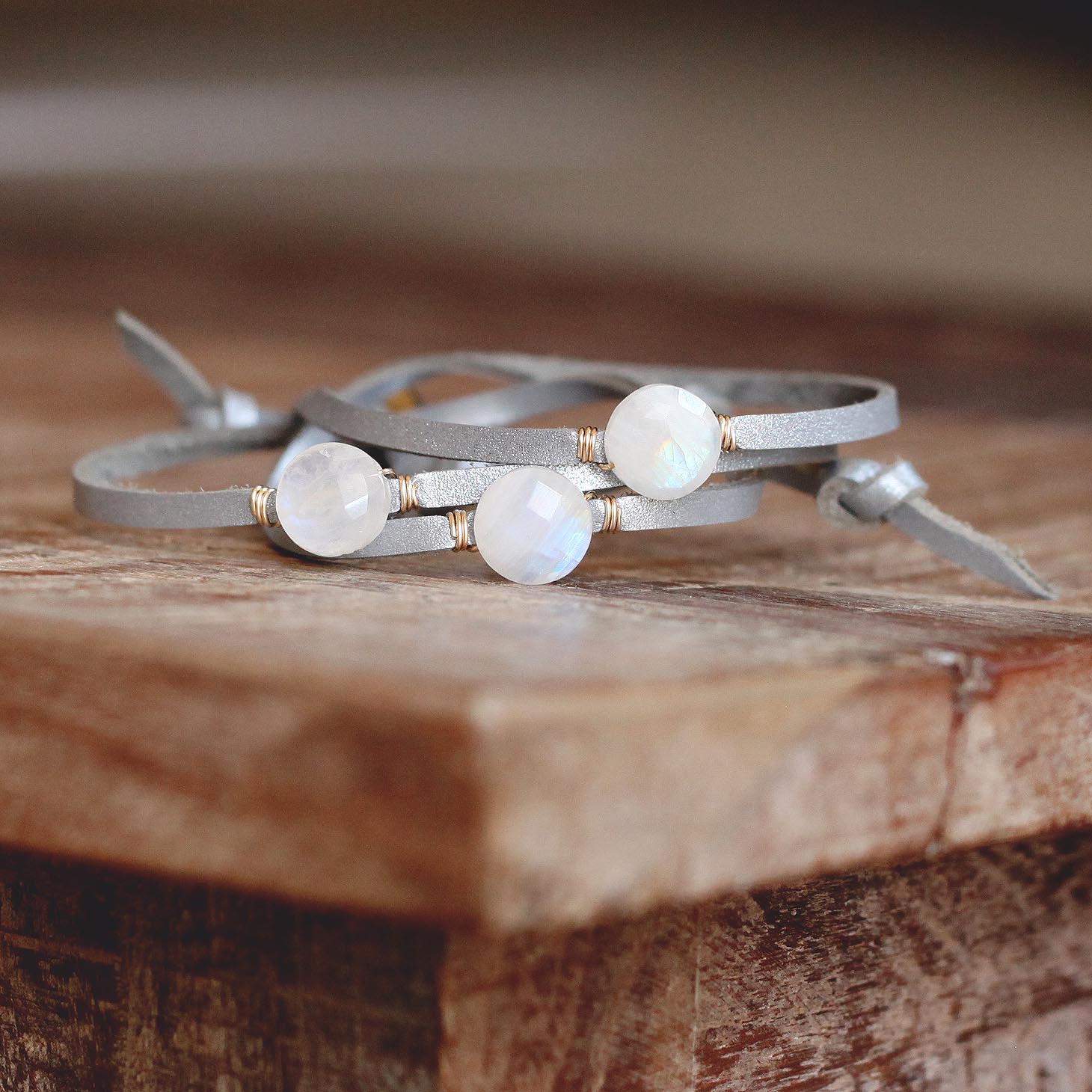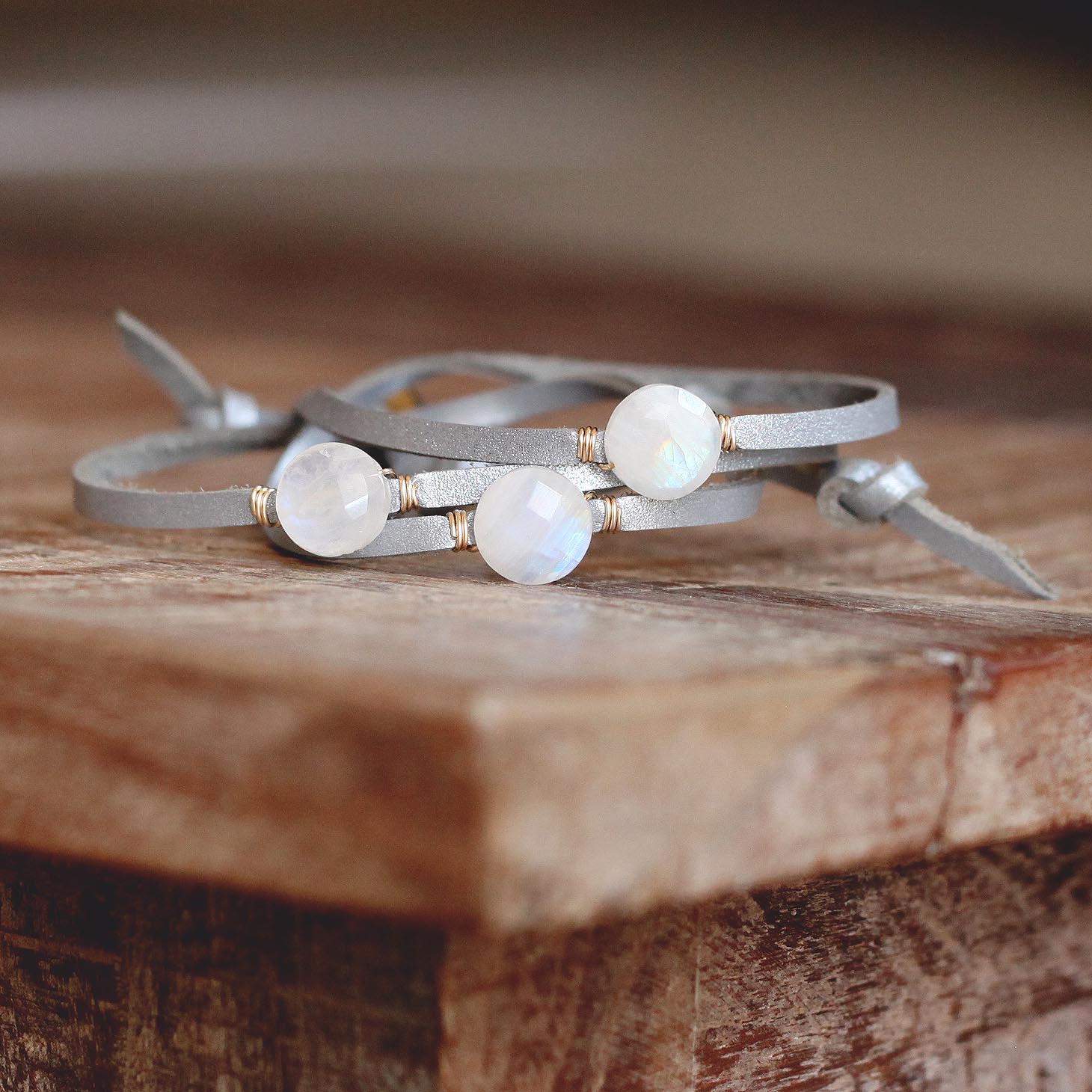 THE MOON TRIBE
The Moon Tribe wrap bracelet is created in collaboration with, and inspired by, Kathryn Budig as a subtle reminder of tribal unity. Kathryn is an internationally known Yoga teacher, author and founder of Aim True Yoga.
Beautifully hand cut moonstones signify Artemis, Goddess of the Moon, protector of women, and provider of strength. As we venture on our journey, may our Aim True mantra illuminate our path.
Moonstone is known as the lovers stone and also provides hope and balance. It's powers are deeply linked to the moon focusing on love, good fortune, and protection during dark times.
SPECIFICS: Leather wrap bracelet with three faceted moonstone gemstones. As with all things in nature, gemstones vary from stone to stone. Button closure with adjustable loops. Approx. 20″ in length.