LOTUS PETAL EAR THREADS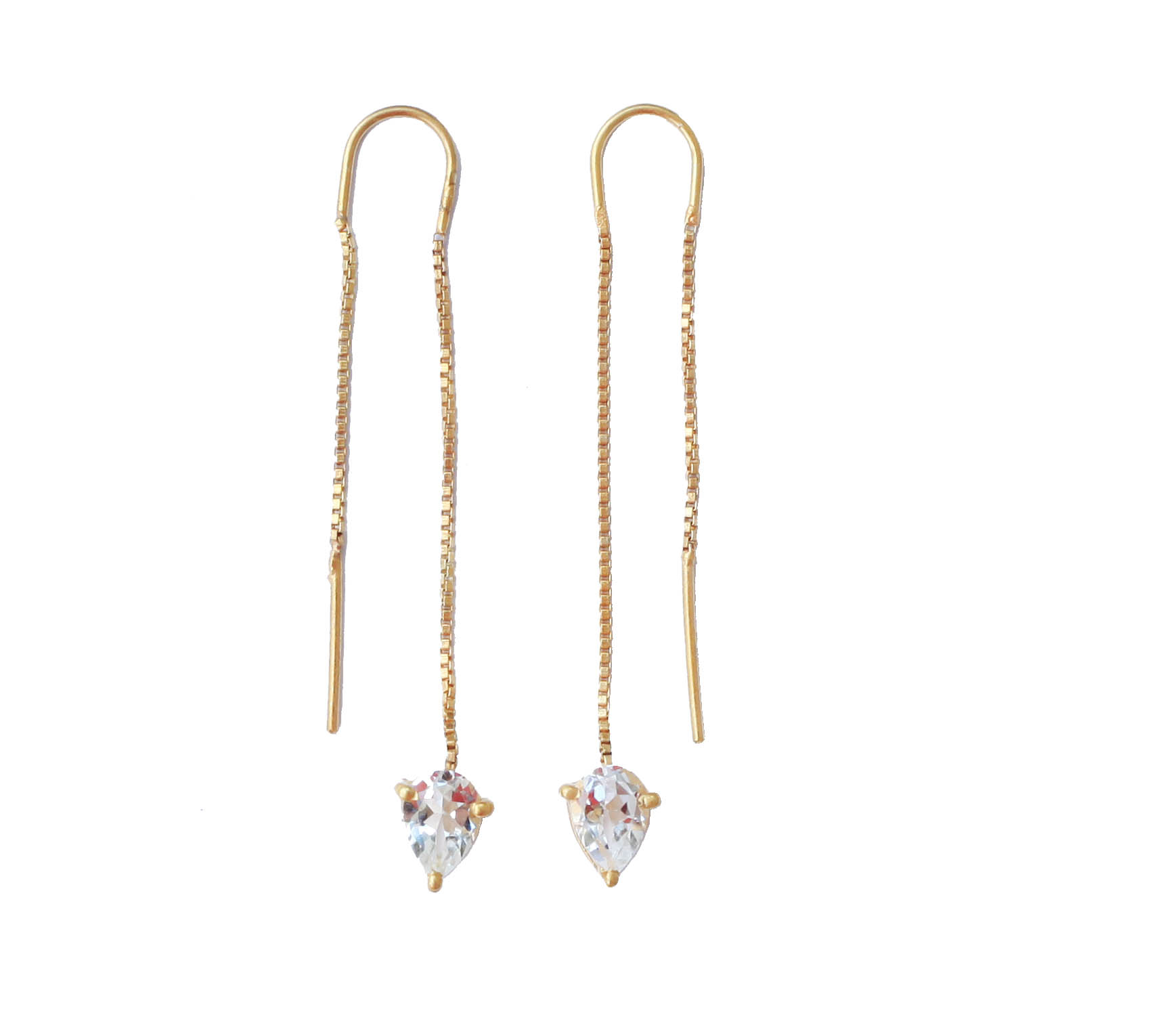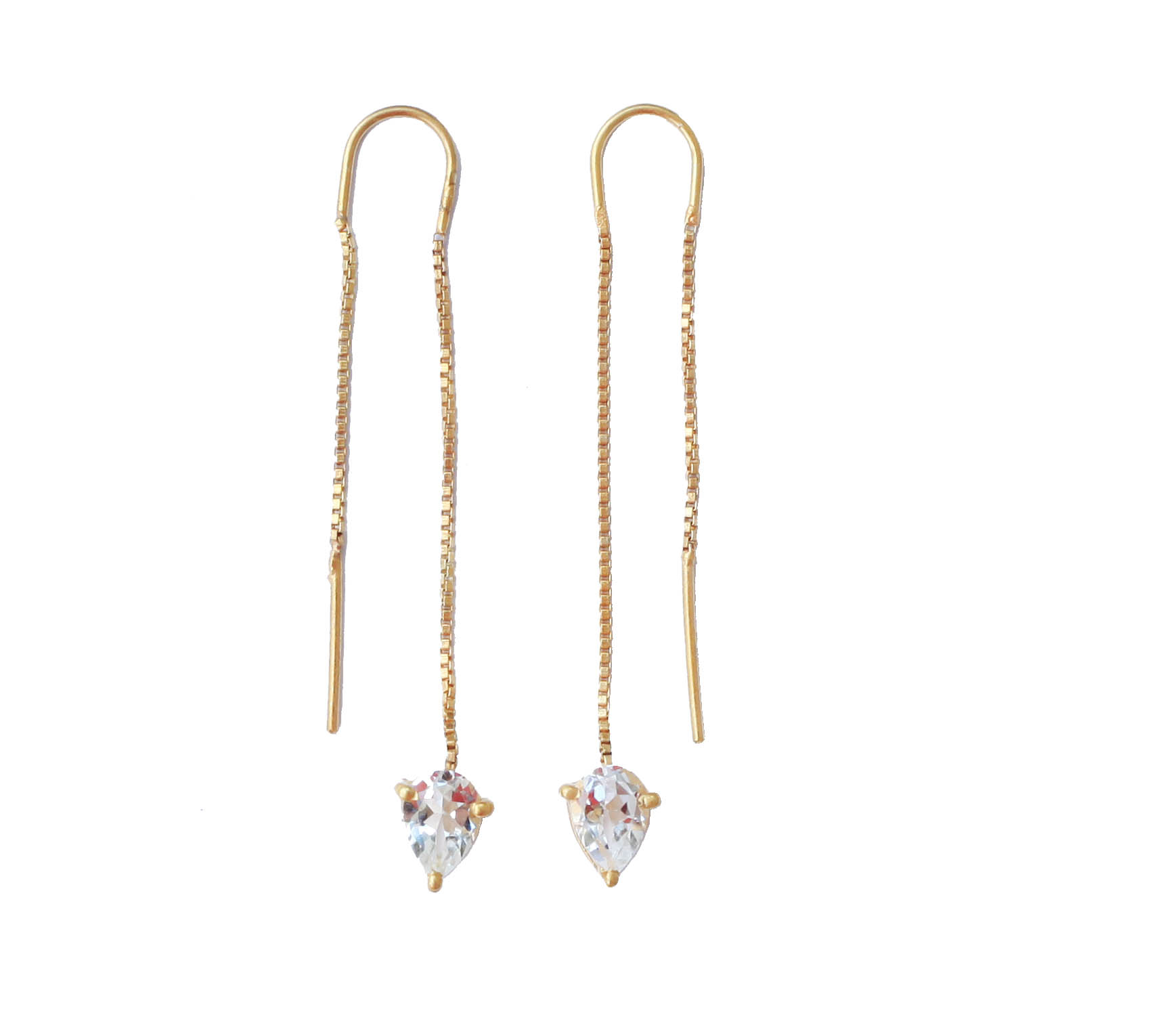 LOTUS PETAL EAR THREADS
Weightless drop earrings are reimagined with richly-hued gems.
Beautifully blooming from murky waters, the lotus is symbolic of prosperity and spiritual enlightenment. Inspired by our love for the lotus flower, this subtly striking collection combines colorful gemstones intertwined with their powerful intention.
White topaz taps into what already lies within, fostering spiritual develop and magnification of energy. This beautiful crystal aids in manifestation and achieving goals. It allows for substitution of negative energy with love, joy, and peace.
Lapis lazuli quickly releases stress, bringing deep peace and serenity. It encourages taking charge of life and allows self-expression without holding back.
Magical Labradorite provides clarity, intuition and inner strength. It is a crystal of shamans, diviners, healers, and all who travel and embrace the universe seeking knowledge and guidance.
Moonstone is known as the lovers stone and also provides hope and balance. Its powers are deeply linked to the moon focusing on love, good fortune, and protection during dark times.
Green onyx is known for its ability to soothe fears and worries and bring focus to overwhelming emotions. It provides a positive outlook in times of stress and enhances self-control and stimulates the power of wise decision making. Onyx is a protector, deflecting or absorbing negative external forces.
Rose quartz is known for its ability to open the heart, enhance creativity and heal emotional wounds. It is considered to be a lovers stone and believed to be beneficial to the circulatory system and aids in relieving anxiety.
Amethyst is a gemstone used for sleep; it's meditative properties include patience, peace, and calm for improved rest of mind and body.
These crystals work to purify any space of negative vibrations, providing an energy ideal for you to thrive in. They help to clear the mind of unnecessary thoughts and clutter.
Blue topaz is associated especially with the throat chakra since it shares the same color. This is the chakra of self-expression and alignment with the divine.
SPECIFICS: Vermeil gemstone ear threads hang 42mm on front side. Gemstone lotus petal measures 8mm. Sold as a pair.